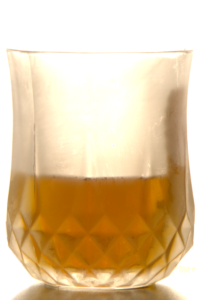 As I already mentioned in the article on February's Mixology Monday I am planning on taking part more often. Especially when the topic is right up my alley like this month's: Old-Fashioned variations.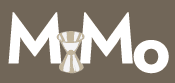 It is always a good thing to read and follow other blogs, when you are writing our own. This time I almost forgot about Mixology Monday – again –, but was kindly reminded about it by my fellow blogger Torben. His entry for this month's topic "Call Me Old-Fashioned" features a German Single-Malt white dog. For the full announcement post you can visit this month's host Sass & Gin.
A whole lotta ideas
As soon as I had read about this month's topic I had several ideas for Old-Fashioned variations. The thing I like to do when mixing an Old-Fashioned with other spirits than bourbon, is to take a quick whiff of the base spirit and then do the same thing with the bitters. This way I can get a first impression which combinations to try. My first three ideas were: A Sherry cask aged German single malt with peach bitters, Napoleon cognac with lemon bitters or V.S.O.P. calvados in combination with grapefruit bitters. After some more consideration I went for the first version and decided on using maple syrup as a sweetener.
I cannot tell you why I disregarded the other two versions, but this sounded like the most promising one. Although, I usually do not like Old-Fashioneds with Scotch whisky or single malt. Some time ago I tried one with Ballentines Blended and it was ghastly, awful! However, this German single malt from Slyrs is different. On the one hand, it has more in common with Scottish single malt than other German single malts, because it is distilled in pot-stills which are made and formed to resemble Scottish pot-stills. On the other hand, it is matured in new oak casks and finished in sweet Pedro Ximenez casks. So it bears characteristics of both Scottish single malt and bourbon and besides we should probably not compare it to either of those two sprits. It is what it is: a German single malt and the best I have tried so far.
6 cl Slyrs Sherry Edition No. 1 Pedro Ximenez Cask German Single Malt
3 Dashes The Bitter Truth Peach Bitters
1 cl Maple Syrup Grade C
2 oz Slyrs Sherry Edition No. 1 Pedro Ximenez Cask German Single Malt
3 Dashes The Bitter Truth Peach Bitters
<¾ oz Maple Syrup Grade C
Stir – strain – chilled Old-Fashioned glass;
Garnish: Long Orange Twist
Fortunately I was not wrong when I thought this could work. It has all the typical characteristics of an Old-Fashioned: spirit forward and slightly sweet taste, with a little extra from the bitters and the orange twist. Because the single malt brings a little sweetness to the mix you do not need a lot of maple syrup just under ¾ of an ounce are enough. The drink is not as smooth as a standard Old-Fashioned made with Bourbon, but this way it is more interesting to sip. As the drink gets warmer and without the addition of melt water the cocktail gets sweeter and the sherry notes become more prominent.
Of course I asking myself now how the other two variations would have turned out. I am afraid I have to try them sometime soon. Despite that I have to thank Laura for hosting this month's Mixology Monday and I am curious about what the others came up with! Cheers!