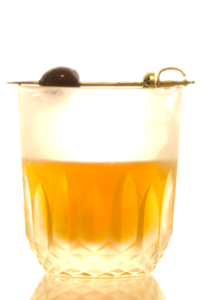 Sometimes I get a little bit swamped by spirits to sample and try. So I thought, why not introduce a new category on the blog? In this category I am going to shortly introduce each spirit and present my individual tasting notes. This time the main focus lies on gin and a few other things. Read on to find out!
The elephant and his berries
The first spirit I am presenting to you is a sloe gin. This type of liqueur is produced by steeping sloe berries in gin and sweetening it with sugar. There are no specific rules and regulations as what to call a sloe gin. I learned this while reading the comprehensive series of sloe gin articles written by Trinklaune. In their tasting the Elephant Sloe Gin was amongst the winners and so I thought I should give it a try, too.
Elephant Sloe Gin
Importer:
Sierra Madre
Alcohol:
35 %
Price:
70 € per litre
Appearance:
Cloudy, burgundy, fast tears, medium windows
Nose:
Rose petals, tannins, dark fruits, vanilla
Taste:
Sweet, some tannins, astringent, gin, apples, bitter almonds, medicinal
Aftertaste:
Long with sloe berries and tannins
Rating:
This one is not at all what I remembered Sloe Gin to be! There is just a reduced amount of sweetness and a powerful astringency I reckon to originate from the sloe berries. Also, there is a slight medicinal taste to the sloe gin that almost reminded me of phenols. While undeniably being a very interesting product, I guess that this might be a little bit hard to fit in your average sloe gin drink. Yet, I can imagine it very well in a Sloe Gin Tonic in combination with a sweeter style of tonic water
Mr. and Ms. Gin
Next up I will introduce an actual gin-couple to you: Ginn & Ginnie. Those two similar, yet different distillates are extremely rare and I am quite happy that I had the chance to try them. They are produced by the Organic Distillery and are intended to be sipped neat. As you probably can imagine the Ginn is said to carry more masculine flavours, while the Ginnie is more on the feminine side.
| | |
| --- | --- |
| | Organic Distillery Ginn |
| Alcohol: | 51 % |
| Price: | 230 € per litre |
| Appearance: | Clear, enormous windows, very slow tears |
| Nose: | Liquorice, lavender, hint of sweetness, gum cistus, juniper, fir needles, candied ginger, certain earthiness |
| Taste: | Smooth, sweet, resin, again fir needles, mint, pepper, juniper, Szechuan pepper |
| Aftertaste: | Very long with spices and again a hint of lavender |
| Rating: | |
| | |
| --- | --- |
| | Organic Distillery Ginnie |
| Alcohol: | 52 % |
| Price: | 230 € per litre |
| Appearance: | Clear, enormous windows, very slow tears |
| Nose: | Floral, fruity, roses, red berries, lavender, juniper, perfume like sweetness, candied ginger, a whiff of resin, fresh cut flowers |
| Taste: | Smooth, oily and intense lavender, rose petals, coriander, spicy hotness, some pepper and a hint of juniper and resin |
| Aftertaste: | Very long with a whole bouquet of flowers |
| Rating: | |
I know what you are going to say… Because I am a man and because I cannot admit that the girly version of this gin is better, I gave the Ginn the higher rating. However, I at least tried to keep an open mind when sampling both products. In my humble opinion the Ginn is just the more balanced spirit. Moreover, I am a big fan of London Dry Gin and the Ginn, while heading more down the road of a New Western Dry, is still closer to the classic gin style. That being said, the Ginnie figuratively packs a whole bunch of flowers and its noose really reminded me of a luxurious perfume. However, when tasting it the lavender kind of overwhelmed a lot of the other flavours. Nevertheless, both gins are perfectly made, but still the question remains whether you should spent such an ungodly amount of money on a bottle of juniper spirit.
Pears and plums
I already featured some other Zufanek products here on the blog before and I enjoyed them all! While carrying almost unpronounceable names, exactly the same thing was the case with the eau de vies I tried this time. The traditionally produced fruit brandies are distilled from pears and plums harvested from trees owned by the Zufanek family. Apart from that, the trees are also growing in a nature reserve and Mr. Zufanek took this as a incentive to get an organic certification for his eau de vies. For his Hruskovica 16,5 kg pears are used for each litre of pear brandy, while the mash for his Slivovica is aged for sixty days, the final distillate again rests for eight to twelve months in stainless steel tanks.
| | |
| --- | --- |
| | Zufanek Hruskovica Pear Eau De Vie |
| Alcohol: | 45 % |
| Price: | 40 € per litre |
| Appearance: | Clear, large windows, very slow tears |
| Nose: | Pears, cloves, spices, cinnamon, vanilla, pear strudel, hints of citrus, tannins |
| Taste: | Mellow, fruity, pears, spices, tannins, overripe fruits, no hint of alcohol whatsoever |
| Aftertaste: | Long with pears, vanilla and spices |
| Rating: | |
| | |
| --- | --- |
| | Zufanek Slivovica Plum Eau De Vie |
| Alcohol: | 50 % |
| Price: | 40 € per litre |
| Appearance: | Clear, large windows, very slow tears |
| Nose: | Lovage, plums, almonds, slightly perfumed, hint of mint, mulled wine, rose petals |
| Taste: | Slightly bitter, tannins, plums, dry, almonds, slightly vegetal notes |
| Aftertaste: | Long with tannins, fresh cut grass and plums |
| Rating: | |
While the pear eau de vie with its mellow taste and almost sweet fruit aroma is a real crowd pleaser, the Slivovica is a whole other beast instead! This does not mean that the plum brandy has an inferior quality, but with its slight bitter almond taste it is less accessible. Yet, at the same time it is also a little bit more interesting and might stand out more in cocktails. I only can highly recommend both eau de vies to you, not only are they very nicely made, but they also carry a more than fair price tag!
And finally some whisky!
I have to admit I am a little bit late on this one… After my first contact with the Spey Single Malts from the Speyside Distillery at the Finest Spirits 2016 also a review of another of their bottlings was due. Though, I did not get around to write up my thoughts on it. So here they are: I am talking about the Spey 18 Year Old Single Malt.
| | |
| --- | --- |
| | Spey 18 Years |
| Alcohol: | 46 % |
| Price: | 138 € per litre |
| Appearance: | Straw, medium sized windows, medium fast tears |
| Nose: | Ripe fruits, apples, cereals, slight hints of grass, gooseberries, |
| Taste: | Vanilla, apples, slight sweetness, candied fruits, orange peel, whiff of menthol, gooseberries, oak spices |
| Aftertaste: | Rather long with some bitter oak, notes and tannins |
| Rating: | |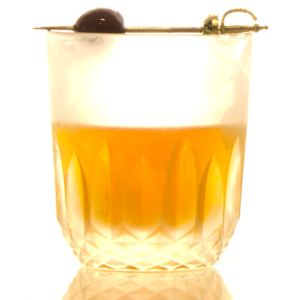 4,5 cl Hiebl Apple Eau De Vie Aged In Chestnut Barrels
3 cl Cocchi Vermouth Di Torino
0,5 cl Tempus Fugit Creme De Cacao
2 Dashes Ghost Pepper Tincture*
Stir – strain – chilled Old-Fashioned glass;
Garnish: Brandied Cherry;
Song: The National – Anyone's Ghost


*Ghost Pepper Tincture:
Mix 2 Pinches Ghost Pepper Powder with 50 ml Water – Watch out, ghost peppers are extremly hot!