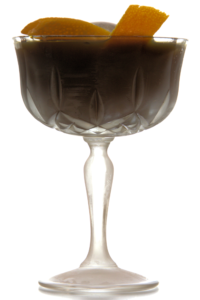 Even though cognac is a classic cocktail ingredient, it gets side-lined by other more famous spirits most of the time! When you do find a recipe calling for it, most of the times it uses V.S. or V.S.O.P cognacs. However, cocktails using older cognacs are very rare! Spontaneously I can only think of two the Truffle Sazerac and the Desmo cocktail. This is why I decided to create my own version of an aged cognac drink.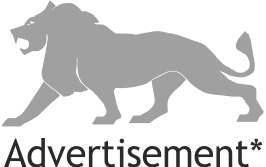 Besides the younger bottlings from the Pierre Ferrand cognac range, the Réserve is a blend of cognacs with an average age of 20 years. I guess that even though it is not mentioned on the label the Reserve should be comparable with X.O quality cognacs. Besides its age, another special thing about the Réserve is its finish in Banyuls casks after the initial aging in cognac barrels. On top of that, it is also bottled at a slightly higher ABV of 42,3 % which at least for cognac is also a rare thing!
The Pierre Ferrand Réserve shows that cognac does not have to be boring at all! There are various dried fruit notes ranging from apricots, over plums to raisins along with a great wine flavour. I guess this is mostly due to the double maturation in Banyuls barrels. Above all that, you will find a layer of typical cognac flavour including vanilla, caramel and wine eau de vie notes. If you let the cognac sit in the glass for a while also more mature flavours will develop. There is a hint of rancio with some oak spices and even a little bit of liquorice.
A Cognac-Coffee Cocktail
I cannot really tell you where the inspiration for this drink comes from, but I just had the idea of mixing the Ferrand Réserve with a liqueur and some cold drip coffee. This time I went for an Italian fruity and herbal liqueur called Tagliatella which is produced from cinchona bark, grappa, Maraska cherry juice, cloves, orange peel, sugar and vanilla. The liqueur actually pairs well with any kind of brandy or even cherry eau de vies. To adjust the sweetness a little bit I added molasses to the cognac, liqueur and coffee mixture. Concerning the coffee, I used a different coffee blend this time: The beans come from Ethiopia and have quite a bit of acidity.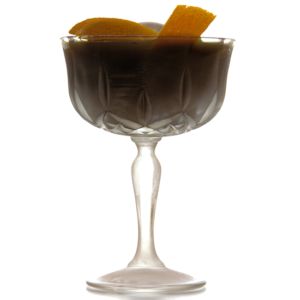 6 cl Pierre Ferrand Réserve Cognac
2,25 cl Nardini Tagliatella Liqueur
1,5 cl Cold Drip Coffee
1,5 cl Molasses Mix (1:1)
1 Dash Mozart Chocolate Bitters
Stir all the ingredients over ice – strain – chilled Cocktail glass over ice ball;
Garnish: Blood Orange Twist;
Song: Billy Raffoul – Dark Four Door
Not only the colour of the drink reminds me of chocolate pudding! Also the flavour profile comes quite close. There are lavish chocolate notes in combination with a slight fruitiness of cherries and oranges. Beneath it all, there are complex mature spirit flavours with aged wine notes and a hint of spices. Even if it does not contain any cream, this is a perfect digestif cocktail!
*The fact that I received a product reviewed in this article for free, did not – in any way – influence the rating of said product.