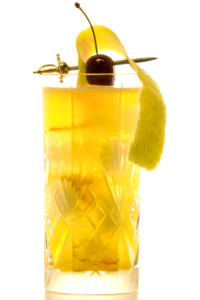 The third and last drink in this little series of cognac cocktails is a highball I am planning on serving at my birthday party this year. Similar to the other two recipes it shows how versatile the most famous of French brandies is. On top of that I got to use one my favourite spirits again, an eau de vie!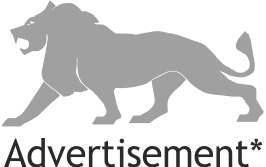 Cognac as it was 170 years ago
First let us take a quick look at the Pierre Ferrand 1840 Cognac. Similar to the Pierre Ferrand Dry Orange Curacao it was developed with the help of cocktail historian David Wondrich. Alexandre Gabriel's and David's aim was to show how cognac was made back in the days when it still was one of the most popular spirits. Therefore, in the tradition of former three star cognacs, it comes with a little higher ABV than your usual bottle. Apart from that, grapes from the Grand Champagne region are used and the yeast is present during the distillation. Afterwards the cognac is aged in casks made out of Limousin oak. The cuvée is supposed to consist of about 85 % 10 year old cognac and 15 % very old cognacs, yet it sets out to compete with other V.S. cognacs.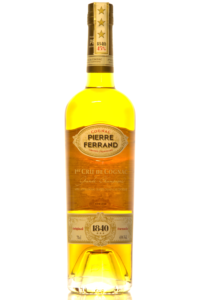 | | |
| --- | --- |
| | Pierre Ferrand 1840 Cognac |
| Alcohol: | 45 % |
| Price: | 47 € per litre |
| Appearance: | Yellow gold, small windows, medium fast tears |
| Nose: | Violets, menthol, vanilla, fruity, apples, caramel |
| Taste: | Sweet, menthol, vanilla, apples and pears, caramel |
| Aftertaste: | Enduring with vanilla and caramel |
| Rating: | |
Even with an ABV of 45 % the 1840 is not too strong to be enjoyed neat. Also, the typical cognac notes of caramel, vanilla and violets are perceptible in the taste. There is also an unusual but pleasant pipfruit note. However, I have to admit that it is not the most complex of cognacs and with a clear menthol note you will notice the higher ABV, too. Nevertheless, you cannot really hold this against the Pierre Ferrand 1840, because it just does what it is intended to do. As the product page already suggests this cognac is mainly made for mixing cocktails. From my own experience I know that it makes a damn good Sazerac when paired with an equally strong rye whiskey. Now we will also find out, if the 1840 can also stand out in more summery cocktails like a Collins.
Twist on a twist on a recipe
When searching for cocktails I wanted to offer at my birthday party, I tried to come up with highball style drinks which are easily prepared and also refreshing. Since I always like to mix things up a bit and not just offer the usual Dark'N'Stormy or Gin & Tonic, I also wanted to include a cognac drink. This was when I remembered Jörg Meyer's Improved Mandarine Collins recipe. It is a combination of Mandarine Napoleon liqueur, cognac, lemon juice and soda water. Unfortunately, I did not have any Mandarine Napoleon on hand and because the last bottle stood around for decades (two or three years) I did not want to buy new one. Instead, I discovered a Rhubarb Fizz recipe from ORA in Berlin which uses just a little mandarin eau de vie add some sophistication to the drink. So, my idea was to combine those two recipes and create a new one. I ended up with a mix of cognac, a local mandarin eau de vie, lemon juice, orange marmalade with single malt, a little sugar and soda water. I am going to add the tasting notes for the Gößwein Mandarin Eau De Vie here, just because it is very, very good on its own, too.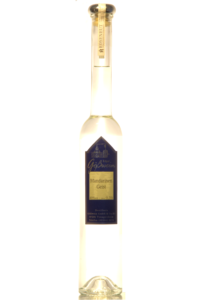 | | |
| --- | --- |
| | Gößwein Mandarin Eau De Vie |
| Alcohol: | 40 % |
| Price: | 46 € per litre |
| Appearance: | Clear, very big windows, slow tears |
| Nose: | Sweet citrus notes, mandarin, candied orange peel, green tea, slight hint of menthol |
| Taste: | Mandarins, black tea, slight sweetness, some tannins, lemon and lime |
| Aftertaste: | Very long with black tea and citrus notes |
| Rating: | |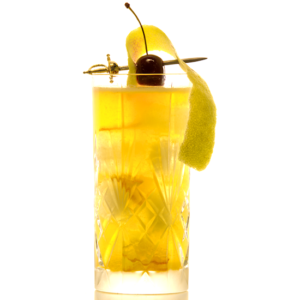 Top off with
Soda Water
Spray with
Gößwein Mandarin Eau De Vie
Built in mixing glass – fill highball glass with ice and half with soda water – add the mixed ingredients – top off with soda water – spray mandarin eau de vie on top;
Garnish:
Lemon Twist & Brandied Cherry;
Song:
Michael Kiwanuka – Bones;
The Revised Mandarin Collins starts of with fruity and refreshing notes consisting of lemon, cognac, mandarin and cherries. This first impression continues in the taste with the cognac being the first prominent flavour, contrasted by a noticeable, but well integrated acidity. Further on in the sip some bitter orange notes from the marmalade appear and also just enough mandarin flavour to fit the name of the drink. The sweetness of the cocktail really shines through in the aftertaste together with more cognac and citrus notes. I am certainly pleased with this drink and not only because it is more complex than one might think, but at the same time it is not too complicated. This means that it still can be easily enjoyed while engaging in conversations.
*The fact that I received a product reviewed in this article for free, did not – in any way – influence the rating of said product.