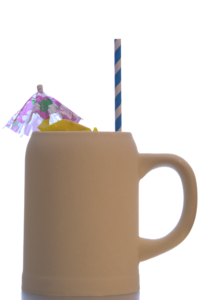 For the start of this years Tiki Month I picked up the not-a-rum-drink-theme from the Winchester. However, instead of just replicating the Gin Zombie recipe, I decided to use typical Bavarian ingredients to create a new drink. I ended up with a combination of gin, Korn and pear eau de vie. Of course, the drink had to be served in a characteristic mug!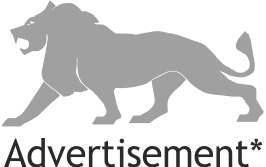 First, let us take a quick look at the gin I used here: The Duke Rough Gin is the opposite of most modern gins. While everyone tries to find new and innovative botanicals and surpass themselves in ever new combinations. The guys at the Duke distillery tried to remember what gin is all about. So, they decided to emphasise the juniper! In total, the gin  is comprised of only five botanicals: Coriander, hops, juniper, malt and orange peel. This reduction and its powerful juniper taste are also the reasons why the new bottling is called "Rough".
The Duke Rough Gin is exactly what it says on the label, a little bit rough around the edges with a juniper led, scaled down flavour! The most prominent taste besides the juniper are a bunch of citrus notes. On top of that, the typical gin notes are supported by some hot spices reminiscent of ground black pepper and hot chilli peppers. On top of that, there is a little bit of liquorice lingering on in the back. All in all, the Duke Rough Gin is a typical London Dry Gin that will make great classic gin drinks.
An atypical Tiki drink
Yet, I did not want to make a classic gin drink! With it being Tiki month and all, I decided to use the Duke Rough Gin in a Zombie-like drink, but ended up changing every single aspect of the classic recipe. Well, when I say "changed every aspect", I mean that I took a hard look on each ingredient of the original 1934 Zombie and replaced it with local ingredient. In the end, all of the things I threw in the mix come from Bavaria or Austria – besides the lemons of course.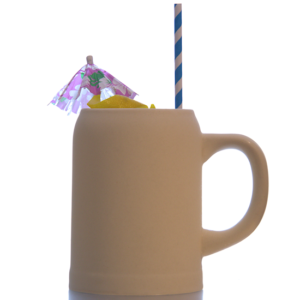 4,5 cl The Duke Rough Gin
2,25 cl Eugen Schmitt & Söhne Voll-Korn
3 cl Eugen Schmitt & Söhne Williams Eau De Vie
1,5 cl Gourmet Berner Beer Spirit
0,5 cl Amanero
3 cl Cherry Juice
3 cl Lemon Juice
2,25 cl d'Arbo Quince Syrup
1,5 cl Honey Mix (1:1)
Shake – strain – chilled beer mug over cracked ice;
Garnish: Lemon Twist, Brandied Cherry & Umbrella;
Song: LaBrassBanda – Alarm;
Although, the Bavarian Zombie tastes completely different from a regular Zombie, the basic characteristics are the same: There is a lot of booze that you also taste in the sip, the mix of flavours results in a complex and exotic taste and there is are some herbal notes lingering in the background. Once again, the Bavarian Zombie proofs that you can create a tikiesque drinking experience even when most of the ingredients are not essentially tiki.
*The fact that I received a product reviewed in this article for free, did not – in any way – influence the rating of said product.