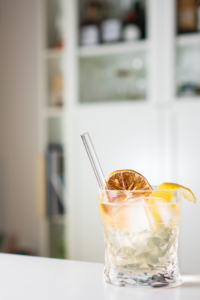 In the Ginquiry of 2019 I was introduced to the Old Grifu Gin. I never had heard of it before, but in combination with Fever Tree Mediterranean Tonic Water it forms an exceptional Gin & Tonic. However, this time I want to take a closer look at the Silvio Carta Grifu Limu Gin. The gin also sounds like a promising citrus forward gin.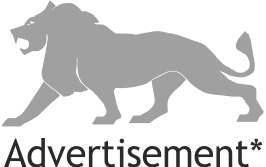 The Silvio Carta Grifu Limu Gin uses a similar recipe to the Grifu Gin. However, the special botanicals are sage and mastic. Apart from that, the botanicals used are collected in the wild or in case of the citrus fruits come from Silvio Carta's botanical garden. After distillation on a Frilli still, the gin is bottled at 41,5 % ABV.
Mediterranean citrus fruits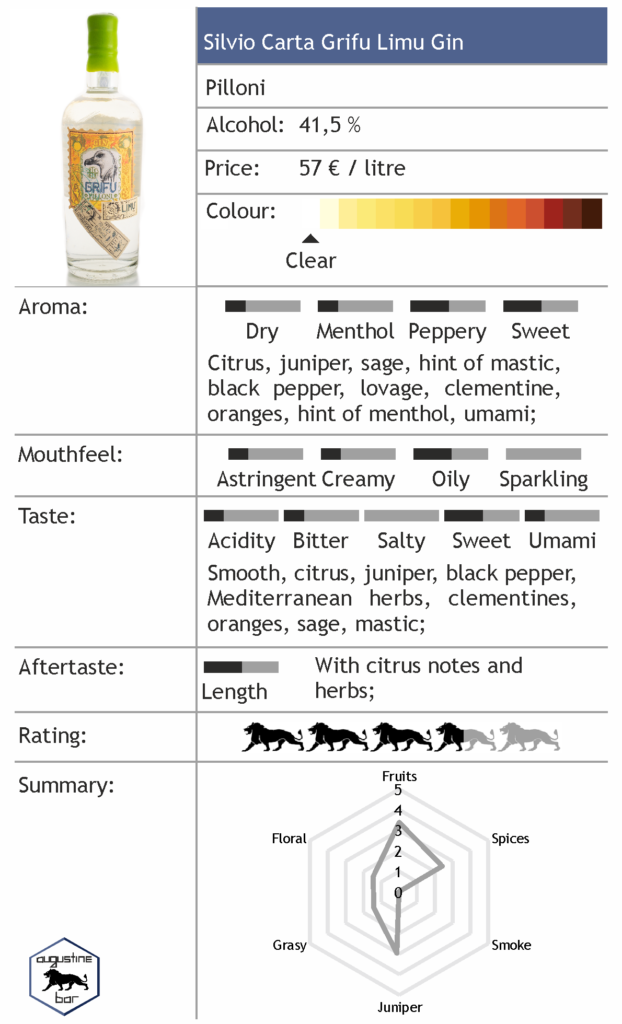 As anticipated the Grifu Limu is similar to the Old Grifu. However, there is a more pronounced sage note in the Limu Gin. Apart from that, you can taste typical Mediterranean gin notes. Of course, there are also a lot of citrus notes of clementine and oranges. All in all, the Grifu Limu is less smooth than its aged counterpart. Yet, this also means that it might stand up to more powerful tonic waters.
White Negroni
I guess it is no secret, that I love Negronis and especially the White Negroni variation. So, I made a variation using the Grifu Limu. Apart from the Gin, I choose the powerful white bitter liqueur Luxardo Bitter Bianco. On top of that, instead of Lillet Blanc, I used the Rinomato Americano Bianco, which has a great value for money.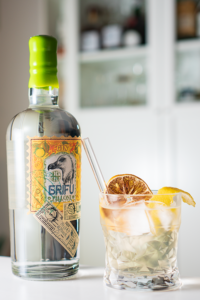 4,5 cl Silvio Carta Grifu Limu Gin
3 cl Luxardo Bitter Bianco
3 cl Rinomato Americano Bianco

Stir – strain – chilled double Old-Fashioned glass with large ice cube;
Garnish: Dried bergamot wheel – lemon twist;
Song: Damien Jurado – Prisms;
Basically this drink is a White Negroni. So, it is no wonder that the Prisms feels and tastes like a White Negroni. It is very tasty and more heavy on the citrus fruits, but you clearly notice the juniper and fortified wine notes. On top of that, the Luxardo Bitter adds quite the number of gentian root notes.
*The fact that I received a product reviewed in this article for free, did not – in any way – influence the rating of said product. The glass was provided by APS Glass & Bar Supply GmbH and glass straws by Der Glastrinkhalm.