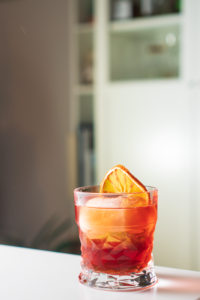 When one of the most famous German bartenders launches his own liqueur, you just have to try it! So, this is exactly what I did. Especially when it is a Crème de Cacao. A lot of my favourite cocktails like the Twentieth Century use this delicious liqueur. Fortunately, I already had a recipe in mind.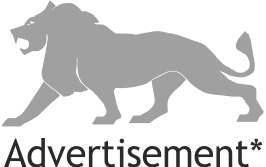 De Kuyper started a series of liqueurs with acclaimed bartenders to bring new live to the liqueur business. One cooperation with Joerg Meyer, the inventor of the Gin Basil Smash. According to Joerg it is very hard to make a blanc Crème de Cacao. This is why they took the best ingredients to make the Dutch Cacao. All in all, the ingredients are Criollo cacao beans from Java, Bourbon vanilla, Ceylon cinnamon and 1 % Indonesian arrack. Apart from that, as little as possible sugar is used in the liqueur, 224 g of Dutch beet sugar per litre to be exact. During production the distiller Henk-Jan Schouten distils the cacao beans macerated in neutral alcohol on a 1000 litre Arnold Holstein still. Afterwards, cacao beans are steeped in the cacao spirit for a second time and also distilled again. Next, neutral alcohol, water, the cacao distillate, sugar, the arrack are blended with a cinnamon eau de vie distilled by Rutte's Myriam Hendrickx. In the end, Henk-Jan adds an Indonesian vanilla infusion to the mix.
Cacao and a curious fruit note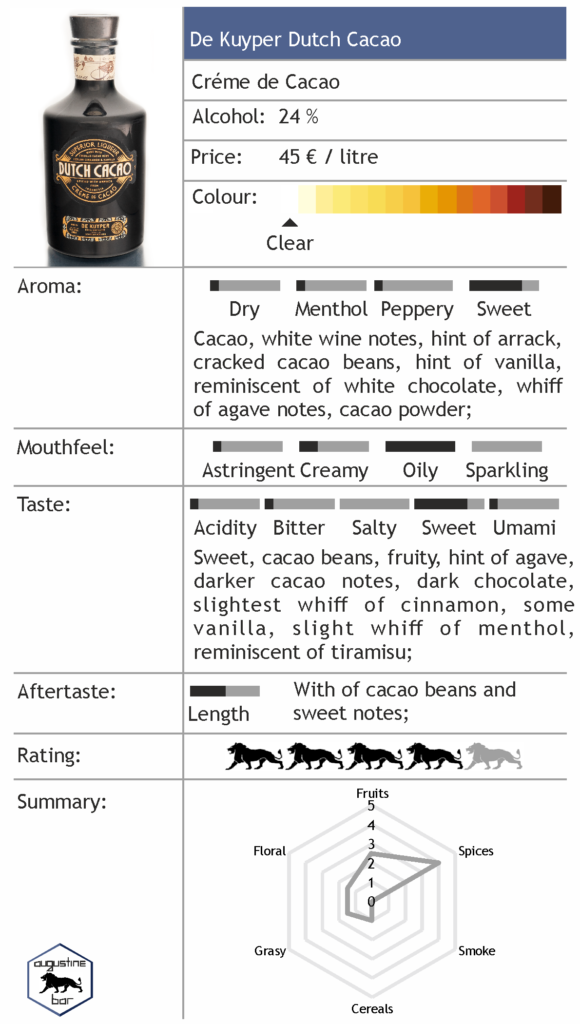 The Dutch Cacao delivers what it promises: A lot of cacao notes together with some spices. However, there are also a few funky fruit notes reminding me of white wine and agave. In part those flavours could be due to the Arrack used in the recipe. Even when Joerg and De Kuyper tried to use as little sugar as possible, it still is a créme liqueur and therefore you notice the sweetness. While I am not sure that this is the best Crème de Cacao liqueur out there, it is certainly a damn good one.
A cocktail and a song
With the "Café Amarillo", I had the name for the cocktail first. I just knew that I had to create a cocktail with the title of the Local Natives song. It might be a bit melancholic, but at the same time I guess it is one of my favourite songs from them. The cocktail itself, is kind of a Negroni variation with a little cacao and coffee thrown into the mix. This way the Dutch Cacao gives the drink a great cacao bottom line flavour. However, if you do not have cold drip coffee essence on hand you also can use high quality cold coffee or espresso. The goal here is to also add a little bit of acidity through the coffee, Arabica highland beans might be a good choice here.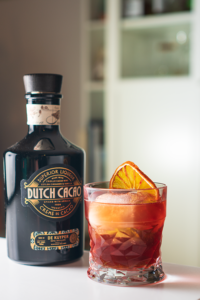 4,5 cl Hepple Gin
1,5 cl De Kuyper Dutch Cacao
2,25 cl Campari
2,25 cl Cold Drip Coffee Essence

Stir – strain – chilled double Old-Fashioned glass over large ice cube;
Garnish: Dried blood orange wheel, cacao bean;
Song: Local Natives – Café Amarillo;
When sipping the "Café Amarillo" you instantly get that it is a distant cousin to the Negroni. There is the familiar combination of juniper and Campari notes. However, immediately afterwards the flavour changes to cacao and coffee. The Dutch Cacao and the cold drip coffee blend beautifully together. Apart from that, the drink has enough sweetness and roasted flavours to balance out the juniper and the bitterness.
*The fact that I received a product reviewed in this article for free, did not – in any way – influence the rating of said product.