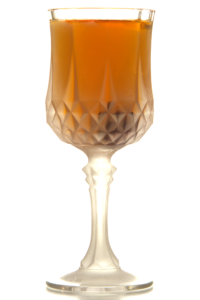 After the short excursion into Amaros, I want to go back to a rum I already reviewed: The Plantation Haiti X.O. However, this time it is about the new 2017 bottling. The rum is not only finished in another type of cask, but it is also distilled from molasses instead of sugarcane juice. So, let us take a look at this new (old) rum!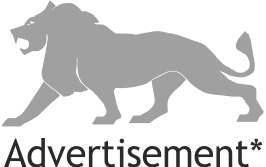 As already mentioned, a non-disclosed distillery on Haiti uses molasses as the base for the new 2017 Plantation Haiti X.O. bottling. After five years of ageing in American white oak barrels, which previously held bourbon, the rum is shipped to the Maison Ferrand in France for a two-year long double barrel finish. During this time, the rum spends one year in used cognac casks and one year in orange curacao barrels. On top of that, each bottle comes from a single barrel.
Surprisingly, besides clear ester notes, you will taste a noticeable amount of smoke. The taste of the Haiti X.O. 2017 also combines dried fruit notes with leafs of tobacco. Apart from that, there is some sweetness and rather complex spice flavours. I quite enjoyed this Plantation rum, but its predecessor was a little bit more refined. The relatively powerful smoke notes overwhelm flavours that are more delicate. Nevertheless, the new edition of the rum is still a great sipping rum.
For a cocktail using the Plantation Haiti X.O. I choose a Rum Manhattan variation. Instead of just using sweet vermouth, I went for a red Pineau des Charentes. To support the fruity notes of the rum, I added a wild cherry eau de vie from a small Franconian distillery. – If you are looking for just one extraordinary cherry eau de vie for mixing and drinking neat, just grab a bottle of this. – To round out the drink, I threw in a couple drops of pomegranate syrup.
4,5 cl Plantation Haiti X.O. 2017 Rum
0,75 cl Haas Wild Cherry Eau De Vie
4,5 cl Chateau De Montifaud Pineau Des Charentes Rouge
0,5 cl d'Arbo Pomegranate Syrup
Stir – strain – chilled cocktail glass;
Garnish: Brandied Cherry;
Song: Bear's Den – Red Earth & Pouring Rain
The "Red Earth" is one of the best Rum Manhattan style drinks I had in a long time! There are complex smoke notes, combined with a distinct fruitiness from the rum, eau de vie and fortified wine. On top of that, the balance of the drink between sweet notes and astringent spirit flavours is quite great. Overall, there are new layers of flavours to discover with each new sip! If I had to rate this drink, it would definitely get five lions out of five!
*The fact that I received a product reviewed in this article for free, did not – in any way – influence the rating of said product.