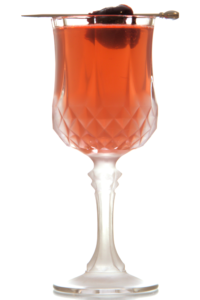 This article ends the small series on Amaros and we are once again turning our attention to Italy: This time we are reviewing two different Amaros from the Distilleria Caffo in Calabria. In Italy the Veccio Amaro Del Capo is almost as famous as Campari and you can find it roughly in every restaurant. On top of that, you can also find the aged Riserva version and an Amaro-forward cocktail here.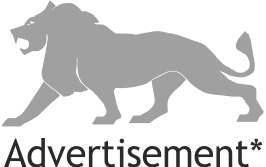 The recipe for the Vecchio Amaro Del Capo is, as often, a secret. One of the few information you will find is that it consists of 29 different blossoms, herbs, roots and spices. Among them are anise, bitter and sweet oranges, chamomile, juniper, liquorice, mandarin and peppermint. All the ingredients are macerated into alcohol directly after the harvest. The aged version of the Veccio Amaro Del Capo uses wine spirit as the base for the maceration and is aged in Slovenian oak casks for decades in warehouses controlled by state of Italy.
Both Vechio Amaro Del Capos are quite mellow, but have also have enough complexity with herbal and spicy notes. The most dominant notes in both are peppermint and eucalyptus. However, the difference between the two Amaros is that the Riserva is a little bit less bitter and has more vanilla as well as caramel notes. On top of that, there are also oak spices and tannins which add to the complexity. This means that while the regular Amaro del Capo makes great drinks, the Riserva is better suited for neat sipping.
For a cocktail, I took inspiration with a drink I had in Denver. At the Union Lodge No. 1 bar, I asked the bartender for a lighter drink using Amaros. He mixed up a concoction consisting of Averna, China-China, S'Fumato, Fino sherry and bitters. I basically kept the combination of Amaros and dry sherry, but switched out the China-China for some cherry liqueur. Apart from this, I used the cinnamon forward Fee Brothers Whisky Barrel Aged Bitters instead of Peychaud's Bitters, because I thought they might go better with the cinnamon notes of the Amaro Del Capo.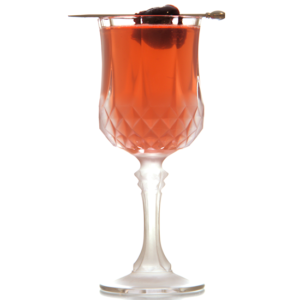 4,5 cl Vecchio Amaro Del Capo
1,5 cl Vecchio Amaro Del Capo Riserva
2,25 cl Luxardo Sangue Morlacco
3 cl Don Zoilo Fino Sherry
2 Dashes Fee Brothers Whisky Barrel Aged Bitters
Stir – strain – chilled cocktail glass;
Garnish: Cherry;
Song: Dan Auerbach – Cherrybomb;
The combination of mint heavy Amaros with dry sherry is just perfect! The resulting drink manages to be relatively light, while at the same time bearing complex herbs and spice flavours. The Sangue Morlacco adds just enough fruitiness to the drink, that also people who do not like Amaros can enjoy. This way the cocktail is the ideal choice if you want something with multiplex aromas without the booziness of spirit-forward drinks!
*The fact that I received a product reviewed in this article for free, did not – in any way – influence the rating of said product.