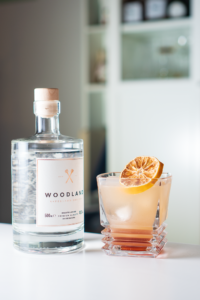 After tasting the Woodland Pink Gin a few weeks ago, I decided to review the Dry Gin from the Woodland distillery, too. On top of that, I had a spiced syrup on hand and wanted to try it out. The perfect drink for this seemed to be a kind of Bramble variation. This modern classic from Dick Bradsell is always a great way to try out a new gin.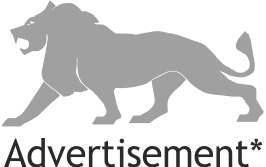 The Woodland Dry Gin uses mainly local botanicals from the Sauerland low mountain range. These include bracket fungus, dandelion root, sorrel, fresh nettles and spruce tips . Additionally, the guys behind Woodland Gin also add citrus as a botanical. The Dry Gin variation is bottled at 45,3 % ABV.
Raspberry effervescent powder
The Woodland Dry Gin starts off with a lot of effervescent powder and gum cistus notes. Next, you will find more typical gin notes like grapefruit peel and citrus. Only after a while more herbal and spicy notes emerge. It is a little hard to detect the juniper notes in the Woodland, because they are layered underneath the other flavours.
4,5 cl Woodland Dry Gin
3 cl Lemon Juice
1,5 cl Spiced Syrup*

Float with ¼ oz Giffard Framboise de Ronce
Shake – strain – chilled Old-Fashioned glass over ice cubes – float with Framboise;
Song: Absynthe Minded – Kingpin
*Spiced Syrup:
Roast allspice, cacao been, cloves, cinnamon, star anise in a pan – crush spices – add roasted spices, vanilla, 200 g sugar and 100 ml water to a pot – bring to boil – boil for 10 minutes – strain and bottle;
The resemblance of the "Spiced Bramble" with the original is clearly visible. The drink is still refreshing an clearly influenced by the gin. Yet, the spiced syrup takes it in a slightly different direction. The drink becomes a light bit darker and more suitable for the colder days. The Giffard Framboise works quite well with the Woodland Dry Gin, although it is not as complex as a blackberry liqueur.
*The fact that I received a product reviewed in this article for free, did not – in any way – influence the rating of said product. Glass provided by The Elan Collective.