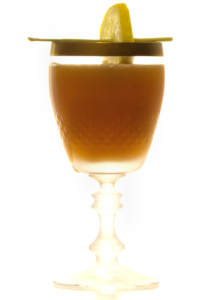 Similar to the gin trend here in Europe, the United States encountered an Amaro-trend the last few years. Not only is it en vogue for a bar to carry a whole shelf dedicated to this bitter liqueur, but there are also whole bars solely dedicated to Amaros! Now, I cannot tell if Ramazzotti here in Germany wants to pick up on this success, but nevertheless they are launching a limited edition each year. Luckily, I was able to try the new bottling which has Italian oranges as its predominant flavour.
Apart from the information that Italian oranges are added to the original Ramazzotti Amaro recipe and the ABV of 25 %, there is not much information on the ingredients or production of the Arancia. So, I guess I will just tell you some facts about the original Ramazzotti instead. The recipe was invented by Ausano Ramazzotti in 1815 in Milan and consists of 33 botanicals. Bitter oranges from Curacao, cardamom, star anise and sweet Sicilian oranges are supposed to be the most noticeable flavours in the mix. While most people here in Germany will enjoy their Ramazzotti neat or over ice as a digestive, I myself am a big fan of using it in cocktails. So, it should not come as a big surprise that I had something in stall for the new Ramazzotti Arancia, too!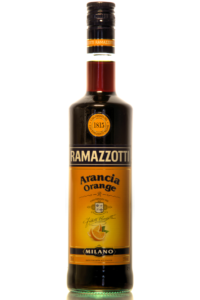 | | |
| --- | --- |
| | Ramazzotti Arancia |
| Alcohol: | 25 % |
| Price: | TBA |
| Appearance: | Dark brown, big windows, slow tears |
| Nose: | Powerful orange flavour, bitter orange peel, sweet oranges, hints of orange flowers, typical mix of herbs and spices, cloves |
| Taste: | Sweet, melange of herbs, spices and oranges, with oranges clearly dominating the flavour |
| Aftertaste: | Comparatively long, with bitter oranges and herbs |
| Rating: | |
One thing you cannot accuse the Ramazzotti Arancia of is not coming as advertised! Extremely simplified this Amaro tastes of two things and two things only: Ramazotti and oranges. Of course, there are some more aromas in this bitter liqueur and the herbal notes of the original make sure that the whole mix is adequately complex. Yet, the additional orange flavour is so powerful that even the potent herbal notes are pushed to the background. On the one hand, this makes this Amaro more accessible and more people will like it than the original, but on the other hand it also makes sipping it a bit predictable. Nevertheless, the Ramazzotti Arancia is an interesting addition to the portfolio, which inspired an idea for a new drink. I just took the fruity notes of the Arancia as an inspiration to create a tropical style of cocktail using rum and lemon grass. The base of the "Mind Vs. Matter" was a random discovery on Kindred Cocktails, the Bitter Elder.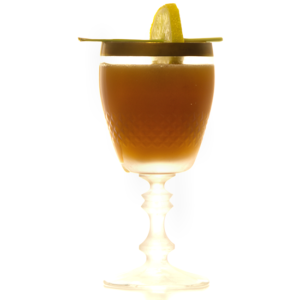 4,5 cl Havana Club 7 Years
2,25 cl Ramazzotti Arancia Amaro
3 cl Lemon Juice
1 Straw Lemon Grass
2 cl Simple Syrup
Shake – double strain – chilled Cocktail glass;
Garnish: Lemon Wheel – Piece Of Lemon Grass;
Song: L'Orange – Mind Vs Matter Feat. Homeboy Sandman
Before sipping the drink, you will get hit by a combination of lemon grass, fresh citrus notes and preserved orange aroma. This is mostly due to the garnish, but as mentioned before the Ramazzotti Arancia adds a powerful orange. Basically, it is the same thing when taking the first sip. The Arancia dominates the palate with additional rum notes, a balanced acidity and some delicate lemon grass flavour. Although, there is more sugar in this than in a normal sour recipe the cocktail comes off quite dry. I guess this is partially due to the herbs from the Ramazzotti and partially due to the lemon grass. Nevertheless, this just seems like the perfect drink to enjoy during this changeable April when you are actually wishing for Summer! So, I guess the Ramazzotti does exactly what it is intended to do: It makes you miss Summer and the warmth of the sun!