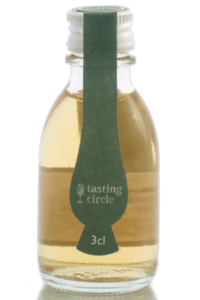 Like the previous Spirited News, this one is also a special edition. I do not even know what I am reviewing for you today. The only thing I know is that it is supposed to be whisky. However, it could be a bourbon, rye, single malt or even something completely different. On the one hand this means, that I can only rely on my taste buds and on the other hand that I am very curious for the solution!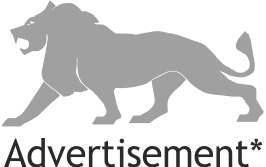 Usually, I am telling you something about the product I am reviewing here. However, since I do not know anything about the whisky right now, I am going to jump straight ahead to the tasting. The Blind Sample 10.2018 from Whic.de is clearly a peated whisky. I am also very confident that it is a single malt. However, I cannot really tell where it might come from. If I ought to have a guess, I probably would put it on a Scottish island. It might come from Islay, actually my first unfounded guess was Coal Ila, yet on second thought it could also be a Laphroaig. I know the individual distillery styles are worlds apart, but in a blind tasting the difference becomes hard to spot. Especially when you are only going on the nose alone.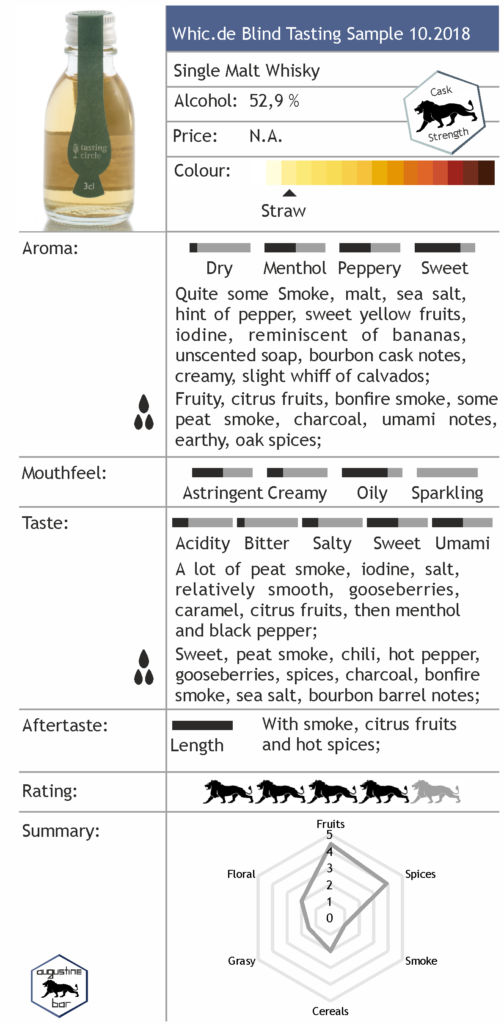 When tasting the whisky, it becomes clear that it is highly peated! The peat level is well in the Islay south coast region. Apart from that, it also reminds me of other highly peated Scotch like Big Peat or Peat's Beast. Nevertheless, it is an interesting whisky with quite some flavour hiding beneath all that peat and bonfire smoke. Yet, it would have scored even higher if it would have been just a little bit less smoky. This way it could be possible to hide a relatively young whisky behind all that smoke and mirrors. However, it still is a great bottling and I would recommend you checking it out, as soon as it is revealed what hides behind it!