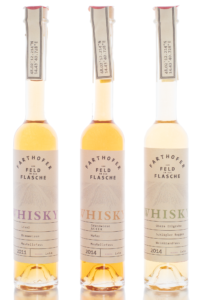 The renown eau de vie distillery Farthofer also started to produce whiskys. While on first glance this might seem like nothing really new, the degree to which the whisky is produced in-house is still something special. Josef Farthofer grows eight different heirloom grain varieties on his fields and also built his own malting. This is why I am very happy to introduce three different single grain, single cask whiskies to you!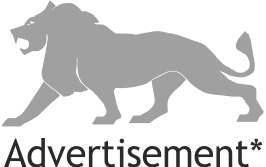 Farthofer Single Grain Brauweizen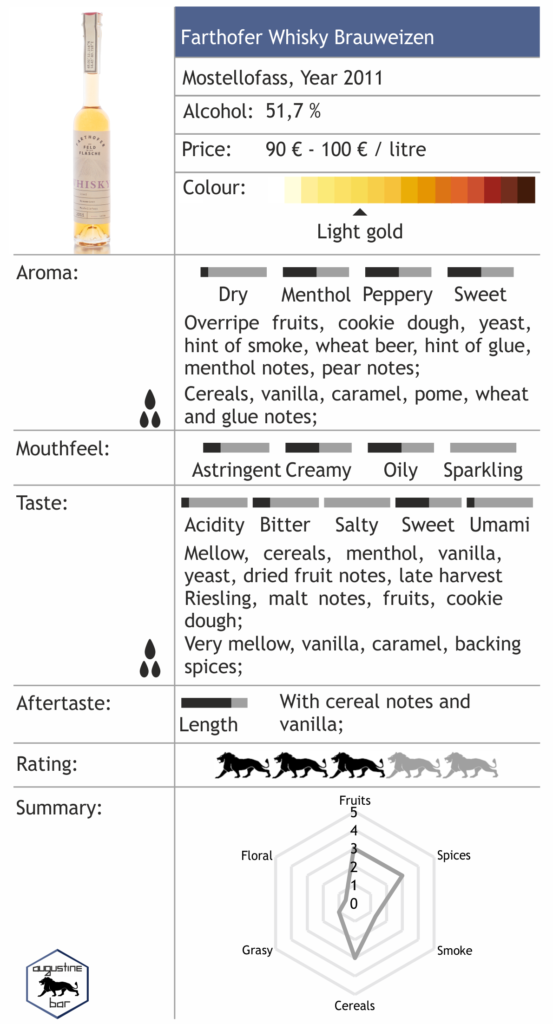 The first whisky of the three is a single grain whisky produced from brewer's wheat which is grown on the field called "Lissl" with clay soil. The distillation took place in the year 2011, the whisky was aged in Mostello barrels and it was bottled at a rather strong ABV of 51,7 %. The Farthofer Brauweizen has a powerful overripe fruit aroma which almost drifts off into fruit ester notes. Yet, there are also clear wheat notes that remind you of wheat beer. The high alcohol content is noticeable in the aroma, but becomes relatively mellow in the taste. This is definitely a different kind of whisky which really reminds me more of an American whiskey as of typical Austrian / German whisky.
Farthofer Single Grain Hafer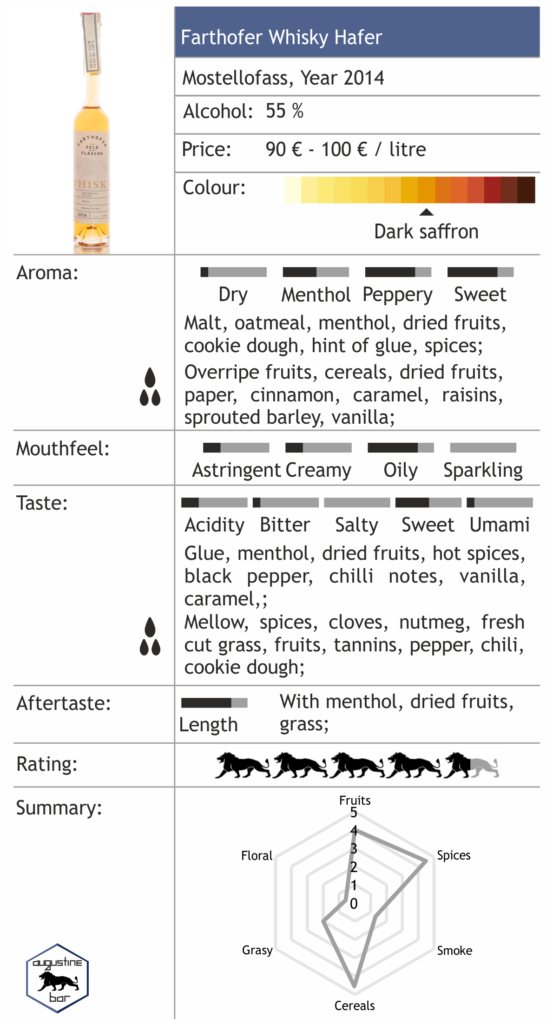 While the wheat whisky is a rather common grain for whisky production, the Farthofer oat whisky is atypical. It is grown on the "Grundwiese ACKER" field which has a clay soil. Josef Farthofer distilled the whisky in 2014, also aged it in Mostello barrels and bottled it at 55 % ABV. To be honest, I did have any expectations from an oat whisky. Simply because I did not try any before. Nevertheless, the Farthofer Single Grain Hafer turned out to be one of the most interesting whiskies I tried in 2018. Even while my tasting notes might suggest that the oat whisky tastes similar to the wheat whisky, the actual taste is quite different. The Single Grain Hafer is far more complex with a great balance between fruit and spice notes. You can really taste the oat in it and it can use a little water to balance out the stronger menthol notes. I really enjoyed this whisky and can only highly recommend it!
Farthofer Single Grain Schlägler Roggen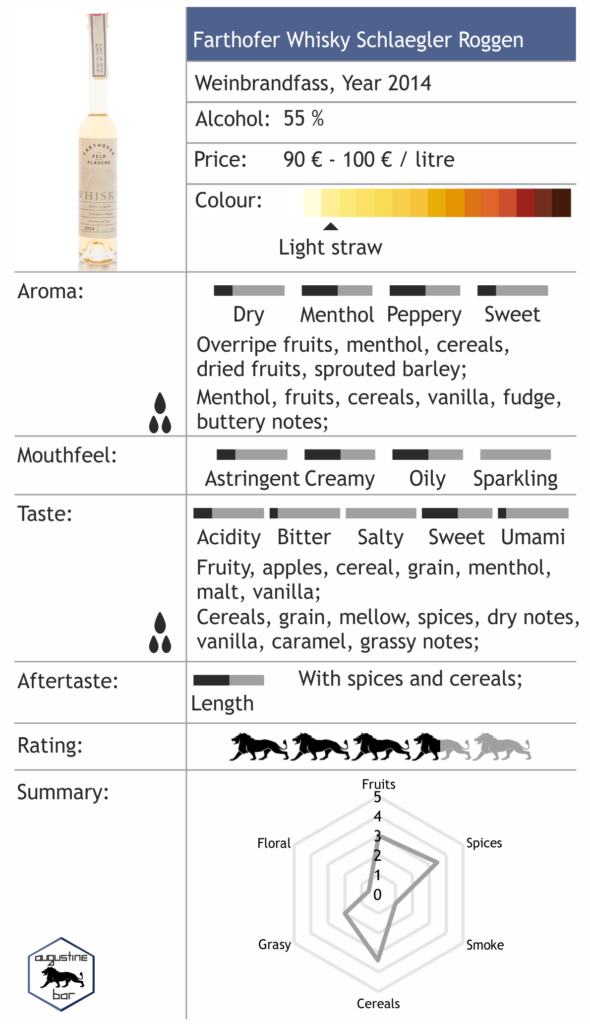 The third Farthofer whisky is a rye distilled from a special variety. The Schlägler Roggen is grown on the field called "Obere Erlgrube" which like the two previous fields also has a clay soil. The whisky's distillation also was done in 2014. However, the rye was aged in brandy barrels and bottled at 55 % ABV. Contrary to oat whisky, when it comes to rye whisky, my expectations are quite high. Yet, most ryes cannot quite meet my expectations – at least when sipping them neat. Yet, the rather young rye from Josef Farthofer is a combination of spices with a lot of fruit notes. This makes it special despite its young age. Especially in the aftertaste the whisky shows the typical grassy and green rye notes.
In conclusion, I enjoyed all three Farthofer whiskies and they are a beautiful addition to GSA's (Germany, Switzerland and Austria) whisky portfolio. A thing I want to specifically highlight is that Farthofers managed to create their own style of whisky without sticking to the beaten path of Middle European whisky. I am very curious to see what they will come up with in the future!
*The fact that I received a product reviewed in this article for free, did not – in any way – influence the rating of said product.