Tiki drinks have to be a little crazy, but when it comes to bitter ingredients you mostly find Angostura Bitters or Campari in historic recipes. Nevertheless, the trend of using Amaros in cocktails does not stop at Tiki drinks. Yet, what happens when you use three of them in one recipe? You definitely need something to balance all that bitterness and I found that in Armagnac and strawberries.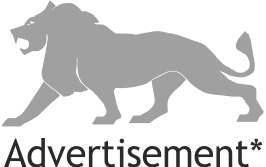 Armagnac itself is not a staple for Tiki drinks. Hell, it is not even used much in regular cocktails. Nonetheless, sometimes you can find brandy in classic Tiki cocktails, e.g. the original Suffering Bastard. My choice for the "Put the Hurt on Me" fell on the Chateau de Laubade Signature Armagnac. The Armagnac is rather young, given the fact that you can easily find fifty-year-old bottles. It is mostly made from a blend of eau-de-vies from Ugni-Blanc and Folle Blanche grapes. However, there is a slight addition of Colombard and Baco Blanc. Some of the Armagnac ages in second-fill white wine barrels. The Signature is then bottled at an ABV of 42 %.
Apples and golden raisins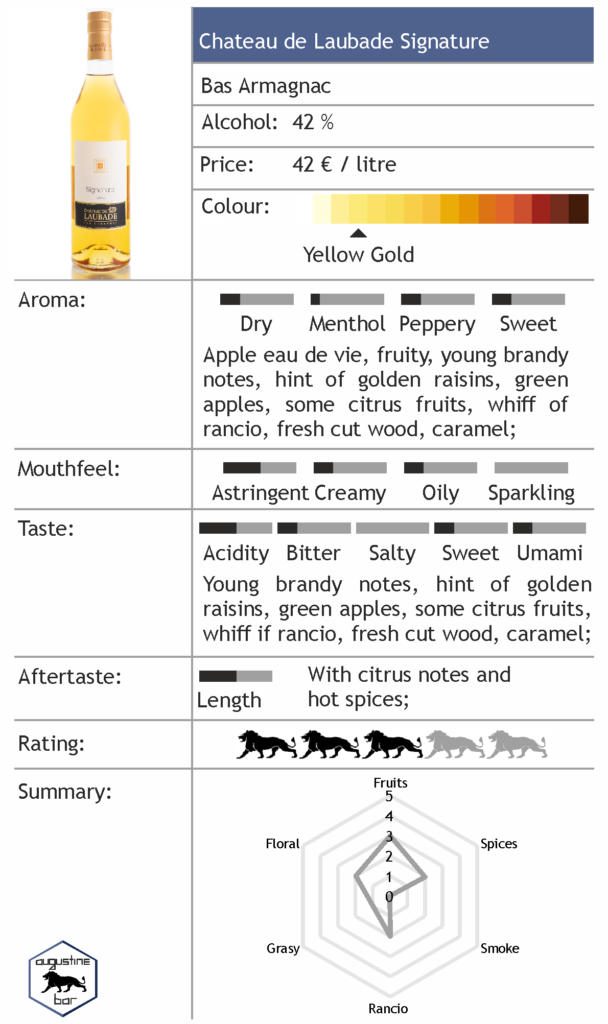 The Armagnac might be a bit young, but that is exactly what the Signature is made for. You can find a lot of fruit notes. The taste carries mostly apples and other fresh fruits, not darker fruits. There are some golden raisins and even a slight hint of caramel. The taste finishes off with some fresh wood notes, you can also find in young cognacs. All in all, the Chateau de Laubade is what it is supposed to be, a young Armaganc perfect for mixing cocktails.
Amaro, Amaro, Amaro
So, this is what I did, Zucca Rhabarbero is the Amaro I built the cocktail around. It does not have a high ABV, but it is intensely bitter. For ingredients that work well with it, I did a little digging on Kindred Cocktails. I found that Cynar seems to go well with it. Yet I also added a dash of Fernet to give the drink another bitter angle. To balance all of that out I used the aforementioned Armagnac, Byrrh, grapefruit juice and strawberry syrup. The last one might come as a little bit of a surprise, but strawberries also seem to work well with Zucca.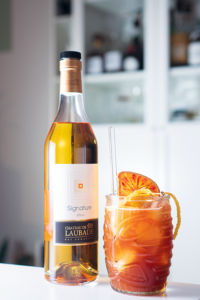 2,25 cl Chateau de Laubade Signature
2,25 cl Zucca Rhabarbero
2,25 cl Cynar
2,25 cl Byrrh Grand Quinquina
1 Bsp. Luxardo Fernet
6 cl Pink Grapefruit Juice
1,5 cl Bigalett Strawberry Syrup

Shake – strain – chilled Tiki glass over ice;
Garnish: Dried Blood Orange Wheel – Long lemon twist;
Song: The Heavy – Put the Hurt on Me;
While the resulting drink might not cater to everyone's taste, it certainly is a complex and intriguing cocktail. You can taste the bitterness, but every time it tends to get overwhelming the other ingredients stabilize the drinking experience. Especially, the grapefruit and strawberry flavours harmonize the bitter Amaros. I have been thinking of swapping out the Fernet for a dash of China-China (another very bitter Amaro), but the slight eucalyptus notes also have their right of exist.
*The fact that I received a product reviewed in this article for free, did not – in any way – influence the rating of said product.