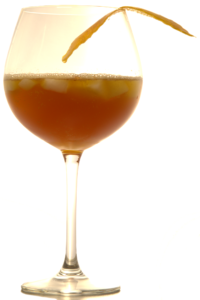 I thought I change things up a little this time: Instead of a simple beer review I am providing you with a beer cocktail using the beer in question. This is why somewhere behind this very cryptic headline hides the name of this new summer beer drink. The other part of the headline is the name of the new Session IPA made by Kehrwieder brewery from Hamburg. Thirsty already? Ok, then let's get started!
Session IPAs seem to be in high demand this summer. I think this is just a logical consequence of the whole craft beer trend, because who really wants to gulp down a triple hopped, quadruple Indian Pale Ale with 12 % alcohol on a really hot day? This is why clever micro brewers came up with this lighter style IPA, which weighs in at about 3 %, but still has enough hoppy bitterness so that beer nerds will enjoy it. If you feel like this sounds a bit like criticism, you are right on the one hand, because in my opinion, as with any alcoholic beverage, one important quality feature of a beer is a certain alcohol content. Usually the equation is simple: More alcohol equals more flavour. On the other hand you are wrong, because I quite enjoyed all Session IPAs I have tried so far. Besides, a light, but flavoursome beer gives me the opportunity to create delicate and tasty beer cocktails perfect for hot summer days.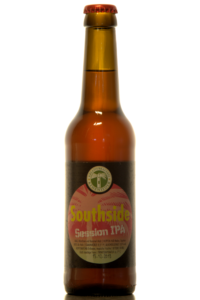 This is why I am getting straight to the cocktail in question: This time it came all together rather quickly: The fruity aroma of the Southside IPA reminded me of grapefruits and grapefruits go well with aperitif wines like Lillet. So, I just took a basic aperitivo recipe, like a Aperol Spritzer for instance and decided to top the whole thing off with beer instead of sparkling wine. I was listening to Jazzmatazz's Lifesaver song while pondering over this drink recipe and thought that it would pass for a great name for this refreshing beer cocktail.
3 cl Lillet Blanc
3 cl Pink Grapefruit Juice
There are pronounced grapefruit and citrus flavours in the nose of this cocktail. Moreover, you will get a slight hint of hop aroma. In the sip the IPA is clearly noticeable and its bitter notes are attenuated by the grapefruit juice and the Lillet. Also the malt notes of the beer become more dominant, compared to tasting it neat. In the aftertaste the wine aroma of the Lillet gets to play its part combined with a slight bitterness. All in all, this cocktail is a revitalizing and simple summer sipper and that is exactly what it is supposed to be. Depending on how much beer flavour you want in the finished drink, you can use more or less beer in this mix. My suggestion is using half a bottle for one drink, which results in the most balanced combination.