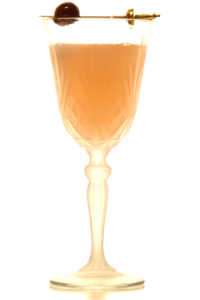 I have to admit I was a bit sceptical when I first heard about the Oro Ibiza Gin. The combination of its unusual design and the relatively low ABV made me think that this gin maybe was made for long nights spent partying in Ibiza, rather than the use in high quality cocktails. Yet, when I first tried the Oro Gin the picture was entirely different!
No, I will not even bother if there is a need for another gin on the market, so let's get directly to the details: The master distiller of the Oro Ibizia Gin Ms. Susanne Straubinger-Meiller spent a long time living in Ibizia. The island, its culture and flavours, inspired here to create her own juniper flavoured spirit. Back in Germany, she started setting out to complete that task. Besides, juniper the second main botanical for the Oro Ibiza Gin is carob. The fruits of this evergreen shrub can be used in all sorts of stuff ranging from a backing ingredient to the production of chocolate. In this case, carob lends its taste to the Oro Ibiza Gin. Besides carob, eleven other botanicals are used for the production of this gin, amongst them are angelica root, cinnamon, galangal and ginger.
Edit: I forgot to mention that the Oro Ibiza Gin won a gold medal at the 2015 IWSC in London. Thereby it was the best awarded gin from Germany at that year's competition.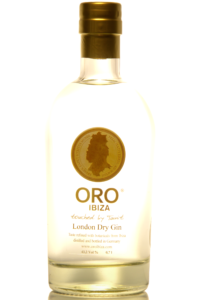 | | |
| --- | --- |
| | Oro Ibiza Gin |
| Alcohol: | 43,2 % |
| Price: | 64 € per litre |
| Appearance: | Very light straw colour, slow tears, medium sized windows |
| Nose: | Juniper, lavender, coriander, citrus fruits, lemon, oranges |
| Taste: | Juniper, resin, fir needles, spices, lemon peel, angelica |
| Aftertaste: | Long with juniper, spices and citrus peel |
| Rating: | |
Somehow I would have expected the Oro Ibiza Gin to be a Western Style Gin with juniper only being one of many flavours. However, when tasting the Oro Gin I was surprised by its clear and resinous juniper taste. It really is the first thing you will notice in its bouquet of flavours and only after that you will get other aromas like citrus peel and spices. Especially, the citrus notes varying from lemon peel, fresh lemon and orange peel are the prominent notes in this gin, besides the juniper. All of this means that besides its 43,2 % the Oro Gin has enough power to stand out in classic cocktails or against tonic waters. This fact also gave me the idea to create a twist on the classic Twentieth Century cocktail using Cocchi Americano Rosa and rose liqueur.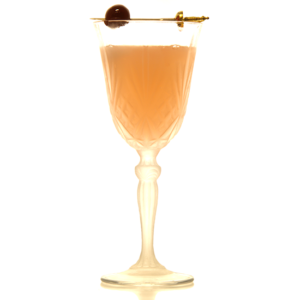 Shake – strain – chilled Cocktail glass;
Garnish: Brandied Cherry;
Song: Nina Simone – Another Spring
The drink starts of with a interesting freshness which mainly consists of citrus and juniper flavour. After that the floral rose aromas come into focus, just before the picture is finished by the Cocchi's berries and rose wine flavours. It is a very light and floral drink which will make you crave the first warm and sunny days. This means that this might just be the perfect summer sipper, but besides that the Oro Ibiza Gin of course also manages to make a refreshing Gin & Tonic. I followed the instructions on the Oro Gin flyer and decorated mine with an orange peel and a carob fruit. Cheers!