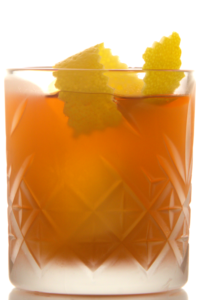 Usually, Kümmel is a typical liquor from northern Germany. However, Florian Faude from Bötzingen thought he would have a go at this traditional spirit. The result is a rather complex liquor which can be used in classic cocktails calling for Kümmel or for replacing gin. On this basis, I thought I also would try to create a classic-style cocktail using it.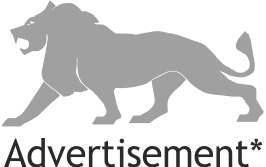 Tradtionally Kümmel comes from Northern Germany, especially from Berlin or Hamburg. However, Florian chose to create his own adaption of this caraway flavoured spirit. Therefore, he combined caraway seeds, cardamom, coriander, fennel, star anise, fresh lemon peel and violets. On top of that, he used some rock candy to round out the recipe. In contrast to most of the traditional Kümmel, Florian's version is bottled at a higher ABV of 45 %.
Similar to gin, but more exciting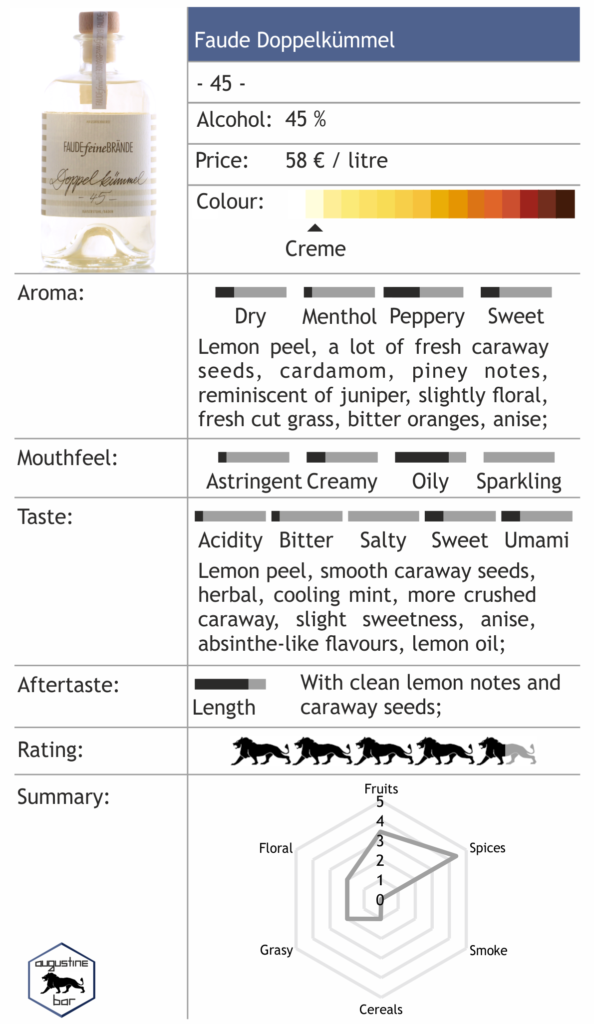 Florian's Doppelkümmel manages to be every bit as complex as a good gin! Yet, at the same time it is refreshingly different. Through its combination of unusual caraway notes with other spices, the Doppelkümmel hits your palate with ever changing flavours. Apart from that, you will notice clear citrus, more herbs and spices. As Florian showed us many times before, if you are a fan of eau de vies you just have to get a bottle of his Doppelkümmel for your liquor cabinet!
Blended Scotch instead of rye
The drink was inspired by a cocktail I found on Kindred Cocktails. The Adams is a combination of bourbon, Campari, sweet vermouth, Kümmel and bitters created by Sahil Mehta. After changing a few things, I ended up with a combination of rye whiskey, Mondino, Byrrh and Doppelkümmel. In the last minute I switched the rye for a blended scotch.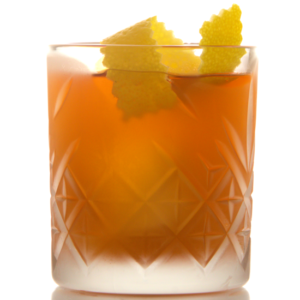 3 cl Compass Box Spice Tree
2,25 cl Mondino Stagionato
2,25 cl Byrrh
1 cl Faude Doppelkummel
1 Dash Bergamot Bitters
Stir – strain – chilled Cocktail glass;
Garnish: Lemon Twist (no drop);
Song: Frightened Rabbit – Lump Street;
As it turns out, to use scotch instead of rye, was a great choice. The cocktail turned out to be a complex combination of whiskey, bitter, fortified wine and caraway notes. Compared to a Boulevardier the drink is less bitter and more fruity and compared to a Rob Roy it is more complex. Apart from that, the Byrrh gives the whole drink a nice cherry note. I can only suggest mixing this recipe yourself to experience all those beautiful flavours playing together.
*The fact that I received a product reviewed in this article for free, did not – in any way – influence the rating of said product.