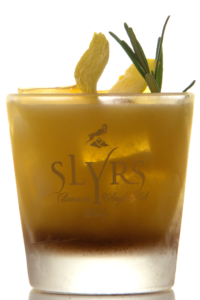 Obviously, I could not visit the Slyrs distillery, without creating a cocktail using one of their single malts. This is why I am presenting the Bavarian Smash to you today. It basically is a highproof version of my PX Jerez Smash. Nevertheless, because of the Slyrs 51, it is noticeably different.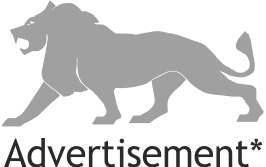 As mentioned in the article on our visit to the Slyrs distillery, the Slyrs 51 is the highproof version of the classic Slyrs Single Malt. While the mash-bill and the distillation is the same, the Slyrs 51 is composed of a secret mix of new oak aged whisky and cask finished single malt. Amongst them are port, Sauternes and sherry casks. On top of that, it is bottled at a higher proof of 102 (51 % ABV).
While the classic Slyrs bottling is the smooth and easy going whisky to sip on a warm summer night, the Slyrs 51 is almost the exact opposite. It is more complex with a multitude of malt and sherry-like flavours. You also notice the higher alcohol content, but this gives you the choice of enjoying a strong and flavourful single malt, or diluting it with a little water to have a more mellow, but still complex tasting experience. Besides the 12-year-old the Fifty One, because of its balance and diversity, definitely is my favourite in the Slyrs range.
Rosemary and apricots
Well, of course you could make a Rob Roy or even a Boulevardier variation with the Slyrs 51. However, I noticed that in the last few months I mixed a lot of these type of drinks. Therefore, I decided to go down a different path for this one: I thought about creating a version of an old cocktail of mine, the PX Jerez Smash, which was very well received by guests. So, I added Slyrs 51, lemon juice, Slyrs Apricot Jam, rosemary and a hint of simple syrup to a shaker. To give the whole drink something extra I also decided to float it with PX sherry. This means that if you want, you can make this drink with three ingredients you can get at the Slyrs distillery.
4,5 cl Slyrs Fifty One Whisky
3 cl Lemon Juice
2 Bsp. Slyrs Apricot Jam
0,5 cl Simple Syrup
2 Sprigs Rosmary
Float 2 cl Bodegas Tradicion PX Sherry
Muddle rosemary, jam and 1 cl water in shaker – shake – double strain in Double Old-Fashioned glass over ice – float sherry;

Garnish: Lemon twist and rosemary sprig;
Song: Blumentopf – Fensterplatz;
The Bavarian Smash is a great twist on a classic Whisky Sour or better an Continental Sour. However, the jam gives the drink a different mouth feel and through the floated sherry the drink changes its taste when sipping it. Apart from that, the rosemary gives the drink an herbal backbone and goes very well with the apricot jam and the Slyrs Single Malt. All in all, the Bavarian Smash is universally suitable for sipping on a barbecue or in fall when the first leaves are falling.
*The fact that I received a product reviewed in this article for free, did not – in any way – influence the rating of said product.