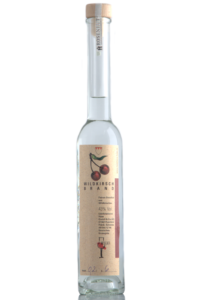 In the spirit of end-of-the-year top ten lists, I present to you the ten best spirits I tried in 2018. Due to the cherry eau de vie blind tasting, this year's list is a little cherry eau de vie heavy. Yet, also two single malts, a Kummel, a rum and a cognac made it on the list. On top of that, the current vermouth trend is also reflected by a bottle.
From the 44 posts in 2018, 33 featured at least one new spirit, fortified wine or wine. There were three five lion ratings and eight 4.5 lion ratings. It was a very close call between the Pierre Ferrand 10 Generations and the Pierre Ferrand Renegade Barrel No. 2 which one would make it onto the list. As you can see on the ranking below, I enjoyed the cognac a little bit better. All in all, I want to once more underline, that my reviews are purely subjective and do only reflect my friends and my taste.
10. Pierre Ferrand 10 Generations Cognac
I applaud the higher ABV with this cognac from the renown producer Pierre Ferrand. You can instantly smell and taste that the higher strengths directly correlates with a denser and more complex taste. It might take a moment in the glass for the flavours to fully develop, but afterwards you are rewarded with the essence of what cognac is. If you are looking for more than the usual cognac flavour, you should definitely give this one a try!
9. Plantation Peru Multivintage Single Cask Collection 2018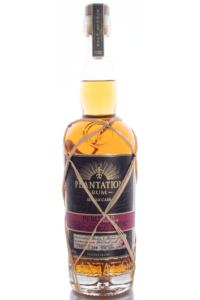 The so called Single Cask Collection from Plantation Rum is always a source of atypical and interesting rum. 2018 was not different! While all the rum I tried were great, the Peru Multivintage stood out from the rest. Alexandre Gabriel took an already great base of rum from Peru and finished it in Willett Rye Whiskey barrels. The finished had a lasting effect on the taste of the rum, you really can taste the rye whiskey flavours. Apart from that, there were a lot of fruity notes, mainly apples accompanied by regular molasses rum flavours.
8. Faude Doppelkümmel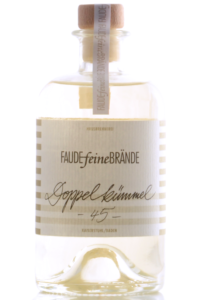 While Kummel is not the spirit which gets a lot of attention these days, Florian Faude nevertheless set out to create an excellent version of it. The predominant flavour of course are caraway seeds, but the spirit is not one dimensional. There are a lot of herbal and spicy flavours which remind you of absinthe. The hint of lemon oil and the great mouthfeel from the rock candy complete the outstanding taste. The Doppelkümmel is almost too good to be mixed in cocktails!
7. Glenfarclas 21 Years Single Malt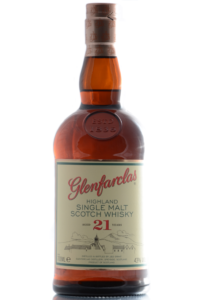 Of course, there needs to be at least one Scotch on my top ten list every year! To be honest, this year two bottles made it onto the list and both supposedly come from my favourite distillery. Glenfarclas is one of the last family-owned distilleries in the Highlands. Their 21 year old bottling is one of my Single Malt value-for-money tips. While not being cheap, you get a shipload of flavours, for a still relatively moderate price. You will be rewarded by obvious sherry flavours, which still manage to stay on the delicate side of the flavour profile. On top of that, there are substantial spice notes and even the slightest hint of smoke.
6. Rochelt Weichsel Sour Cherry Eau De Vie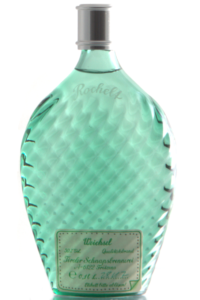 Contrary to the Glenfarclas, the Rochelt Weichsel is not exactly what you can call a value-for-money tip… Of course, the sour cherry eau de vie has an unbelievable complex flavour. It leaves no doubt why Rochelt is one of the most applauded eau de vie producers in the world. The thing that impressed me the most apart from the intense fruitiness, was the spiciness of the eau de vie. There were a lot of Christmas spices in the aroma and flavour of the Rochelt. Luckily, Rochelt produces small 0,2 l bottles we all can afford, to try this exceptional taste.
5. Farthofer Single Grain Hafer Whiskey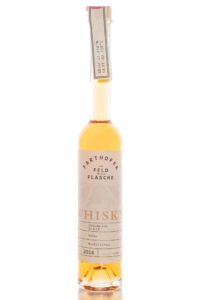 Of course, whisky from Germany, Switzerland and Austria cannot compete with Scottish or American whiskies. Instead, you should think of it as their own category of whisky. Josef Farthofer from the Austrian Mostviertel takes the regional thinking when it comes to whisky to a whole new level. His whisky is distilled from a single grain variety from a single field. Especially the whisky distilled from oats is packed with grain, dried fruits and spice flavours. On top of tat, it has an almost creamy texture.
4. Stählemühle Nr. 279 Sauerkirsch Cherry Eau De Vie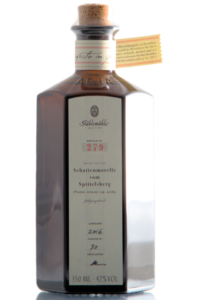 I was a little bit reluctant to put the Stählemühle Cherry Eau De Vie on this list. Christoph Keller decided to close down his famous distillery in October 2018. This means that apart from a few overpriced bottles on ebay, you probably will not be able to get your hands on this eau de vie anymore. However, the sour cherry eau de vie is even more complex than the Rochelt sour cherry eau de vie. The perfectly balanced spirit is spicy with a ton of red fruit notes with just the right amount of almond flavours.
3. Pontica Red Vermouth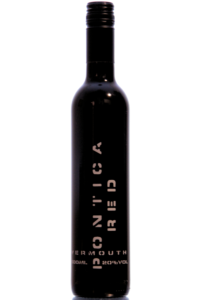 Based on Austrian wine and made with Roman wormwood in addition to regular wormwood, the Pontica Red is not your usual vermouth. It is exceedingly bitter and takes a while to get used to. However, when you do you will be rewarded with a powerful fruit note and a bouquet of herbs and spices. You probably need to adjust your cocktail recipe a bit, but when you do the resulting drink is quite worth it!
2. Haas Wildkirsch Cherry Eau De Vie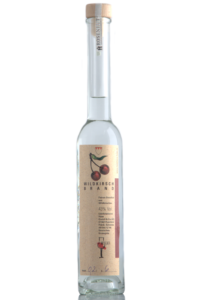 I actually featured this eau de vie twice on the blog. First, I wrote an article with a cocktail about it, second it was featured in the cherry eau de vie tasting. Earlier on, I enjoyed the Haas Wildkirsch very much, but it did not seem like an outstanding eau de vie. However, in the blind tasting it managed to win over all the tasters and could keep up with far more expensive eau de vies. Besides the Hazelnut eau de vie, the wild cherry eau de vie really is the Haas Distillery's masterpiece.
1. The Whisky Exchange A Fine Christmas Malt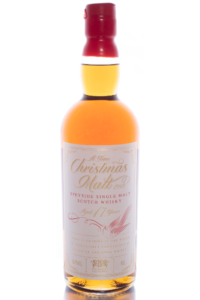 As already mentioned in my gift guide for Christmas, the A Fine Christmas Malt from a privately owned Highland distillery is really impressive. The cask strength is clearly noticeable, but the alcohol still is greatly integrated. On top of that, you get heavy sherry-cask notes and quite a bit of complexity from the 17 years of ageing. There is a clear link to Glenfarclas whiskies and this probably is also why I like it that much!